Features:
Multi-functional, cooking or steaming rice, heating dishes and soup, boiling eggs etc.

Pot inside layer is made of healthy 304 stainless steel.

Dishwasher safe, easy to clean.

Suitable for college students, or take it for travelling.

Multi-Function Cooking Pot - Suitable for cooking noodles, shabu shabu pot, boiling water and eggs etc..

Perfect gift for your relatives and friends.
Just one press for on or off
Convenient for steaming and cooking at the same time
Handle that won't transfer heat
Inside layer Material: stainless steel
Color: pink, sky blue, pastel brown
FREE 2 Pcs. CLEVER CUTTER
★ Instead of Your Knife and Cutting Board-Combination food chopper and cutting board makes cutting, slicing and dicing easy and fast, save you time and money.

★ Safe and Convenient-Dishwasher-safe for easy cleaning. Locking safety hinge helps prevent accidental cuts, hang on the wall, avoid children touching.

★ Ergonomic Design & Multi Purpose-Made from PP plastic handle makes it extremely comfortable grip. Small design, space saving, also helps to easy carry for picnic, barbecue, etc.

★ Super Sharp Blade & Effort Saving-Made from strong and sturdy stainless steel. Super sharp blade makes it easier to chop various food with little effort. Avoid your hand injury due to excessive force.

★ Easy to Clean and Use-dishwasher safe Replace all your kitchen knives and cutlery with one easy to use device. Fast easy the combination of razor sharp stainless steel blades and cutting board makes cutting, slicing and dicing easy and fast.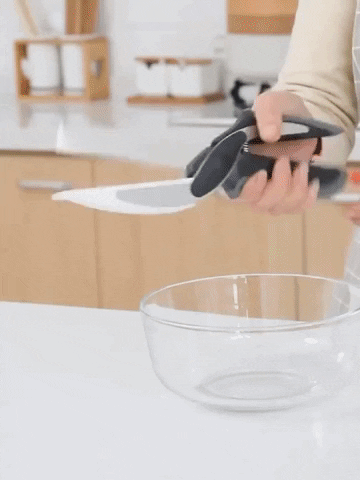 2 x Electric Cooker with Steamer